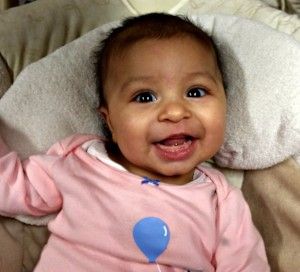 The Educator and Parent's Transition Guide to a New Normal After COVID-19 was created by the Region 6 Infant Toddler Resource Network in response to a disruptive, even traumatic time, unlike any other. The guide offers support for parents and educators, tips for working with young children, and a list of resources. Click here for the English version and here for the Spanish version!
The Infant/Toddler Technical Assistance Network, funded by the New York State Office of Children and Family Services, is an initiative aimed at supporting high quality infant and toddler care. The Network offers support to programs serving infants and toddlers.
The Infant/ Toddler Specialist can offer the following ongoing services for FREE in Rockland County:
Phone and in-Person Support on a Variety of Issues:

Age Appropriate Behavior Management Techniques
Responsive Caregiving
Understanding the New York State Child Care Regulations
Developmentally Appropriate Practice for Infants and Toddlers
Infant – Toddler Development and Behavior
Assistance Answering Parent Questions about Their Infant or Toddler

Visits to Your Program to Work on a Quality Improvement Project
Resources or Tip Sheets
Starting Up Your Infant/Toddler Program Including Help Setting Up Your Space
Assistance With Continuity of Care Classroom Waivers
Assistance with Caring Spaces Program
We Serve...
Family Child Care Programs
Group Family Child Care Programs
Child Care Centers
Child Care Resource and Referral Agencies
For more information, please contact our Infant Toddler Specialist and Professional Development Coordinator, Jennifer Spampinato, 845-425-0009, x419 or jennys@rocklandchildcare.org.