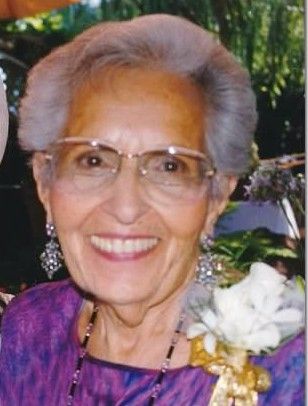 Founded in 1974 as the Day Care and Child Development Council of Rockland, the agency was formed by Phyllis Helbraun with a grant from The National Council of Jewish Women, Rockland Section, to advocate for better child care funding, higher standards, and improved program development. Phyllis was a lifelong champion of women, children, and families.
In its first five years, the Council established an Annual Early Childhood Conference, in collaboration with Rockland Community College, began developing family child care homes and helped hundreds of families locate child care services.
Throughout the 80s and 90s, the agency helped to promote and increase the number of early care and education and school age care programs. It established the Child Development Associate (CDA) Program at Rockland Community College, started the North Rockland School Age Care Program, assumed responsibility for administering the Child and Adult Care Food Program for family child care providers, and solidified its position as a prominent source of child care resource and referral information for families. The agency also began offering respite and support services for families of children with special needs who needed child care. It further expanded its family support services to include elder care services and emergency back-up care.
As the agency moved into the 21st Century, the Helen Bernstein Memorial Library was established in order to serve the early childhood community with appropriate professional resources and children's literature. The Rockland County Executive and Legislature funded the county-wide Quality Child Care Campaign to help child care programs become nationally accredited. All eight school districts contracted with CCRR to administer their Universal Pre-Kindergarten programs.
Today, Child Care Resources of Rockland, Inc. celebrates 42 years of service and employs a staff of 28 dedicated individuals. CCRR provides professional development and training for all potential and existing early care and education professionals and programs that serve children birth through school age and birth through 21 years if the child has a special need. Funded by the Office for People with Developmental Disabilities and the Office of Mental Health, we offer specialized professional development designed to offer training and technical assistance to a number of programs willing to commit to intensive examination of their environment, programming and practices to improve retention of children with special needs in their programs, especially those who exhibit challenging behaviors.
CCRR serves the NYS Office of Children and Family Services as the licensing agent for family child care and school age care programs, child care resource and referral agency, the Legally Exempt Enrollment Agency and by providing Child Care Health Services. With the NYS Department of Health, Child Care Resources of Rockland, Inc. works to reduce childhood obesity by involvement in the Eat Well, Play Hard initiative. CCRR partners with the United Way of Rockland to administer a unique child care tuition scholarship program.
Child Care Resources of Rockland, Inc. remains firm in its commitment to build capacity, improve quality and facilitate access to early care and education services in the community.
2017-2019 Strategic Plan:
Goals
1. Increase the agency's income/funding levels to increase (over 2016-17) levels of
a) resource and referral service; (Parenting Education and Engagement Plan)
b) training and technical assistance; (Provider Services: Training and Technical Assistance Plan)
c) support and resources to the early care and education workforce as well as public and private schools; (Program Standards and Support Services Plan)
d) advocacy for increased investment in quality child care and education at the local, state and national levels (Marketing and Communications Plan)  
Strategy: Survey stakeholders to determine level of community awareness
2. Promote CCRR's mission and vision by connecting with parents, providers, community agencies, business leaders and public officials to emphasize the value of quality child care to the economic vitality of Rockland County (Marketing and Communications Plan)
Strategy: Survey stakeholders to determine level of community awareness
3. Address the needs of the community now and in the future by identifying needed services, which includes underserved populations; develop strategies to provide these services; plan for implementation of programs to meet those needs
Strategy: Develop a needs assessment to determine gaps in service/ additional needs​
4. Identify and provide opportunities for staff growth and development 
Strategy: Plan and budget for staff training to meet Professional Development Plan goals.
5. Identify and provide opportunities for Board growth and development
Strategy: Review and adopt recommendations from Sustainability Committee​