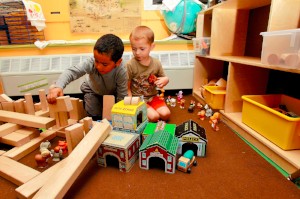 Employment
FINANCE DIRECTOR
CCRR is seeking a Director of Finance and Human Resource Services responsible for overseeing and managing an annual budget of over $2.3M and who will play a critical role in building and managing effective and streamlined financial  and human resource systems, including accounting  and benefits; strategic planning and evaluation; and professional development/human resources initiatives. The director will continually evaluate industry best practices in comparison to internal systems and needed resources, with an eye toward both future needs and budget realities. 
Reporting directly to the Executive Director and as a member of the senior management team, the director will play a critical role in strategic decision making and operations as CCRR continues to enhance its quality services and build capacity. The successful candidate will be a hands-on and engaged manager who will lead and develop our internal team to support the following areas: finance; strategic planning and budgeting; fund development; human resources; and administration. 
Duties include: 
In collaboration with the Executive Director and senior management team, prepare the agency's operating budget. Oversee CCRR's financial, banking, and budgeting processes. Oversee financial forecasting, cost control, revenue enhancement, and cash flow for existing and potential new projects and programs.
Review, analyze, and present financial reports in an accurate and timely manner; clearly communicate monthly/quarterly/annual financial statements and reporting for the CCRR Board of Directors, for funders, and others as needed. Report to and liaison with the Board's Finance, Fund Development, and Audit Committees as required.
Update and follow written accounting policies, and ensure the chart of accounts and allocation methodologies in posting accounting transactions is followed.
Oversee the Finance Coordinator in the Finance and Human Resource Services Department; work collaboratively with agency staff, especially those tasked with tracking and accounting for contract milestones and deliverables.
Qualifications:
Bachelor's Degree, ideally with a CPA or related.
 Seven years of professional experience, at least six of which are broad financial and human resources management experience, including grant experience.
 Demonstrated experience in government contract requirements and blended budgeting, ideally in the nonprofit sector.
Knowledge of the regulatory requirements of fiscal management and reporting, management, and administration. Experience should include audit, compliance, budget, and resource development.
 Ability to demonstrate adept leadership, strategic thinking, planning, and organizing; experience collaborating in a diverse and dynamic team Proven effectiveness leading professionals in finance and accounting.
Flexible and a self-starter; able to multitask while also being highly detail-oriented.
 A strong desire to move the agency forward by increasing agency resources and finding efficiencies to ensure the agency's sustainability and growth.
Must have a valid driver's license and own car.
Salary: $55,000-$60,000
Start Date: July 1, 2019
Child Care Resources of Rockland, Inc. is an Equal Opportunity Employer. At CCRR, all employment, training, promotion, compensation and any other condition of employment is based solely on job-related qualifications and without regard to race, color, religion, national origin, sex, sexual orientation, age, marital status, physical or mental handicap or status as a disabled veteran or veteran of the Vietnam era.
Please email your resume and cover letter to: Vicki Caramante, Executive Director: vickic@rocklandchildcare.org by close of business on May 10, 2019.
Seeking Early Childhood Certified Teachers
Seeking enthusiastic and effective early childhood teachers to provide direct instructional services to four-year-old students in PreK classrooms for the 2017-2018 school year in Rockland County, New York.
Manage, administer, and oversee payroll and benefits, i.e. Cafeteria Plan, pension, health, etc. including interacting with the agency's payroll services consultant. Advise employees about their benefits options with an eye towards enhancing compensation and benefits.
Coordinate and lead the annual audit process.
Participate in agency meetings, functions, and visibilities as required. Work evenings and/or weekends as required.
Candidates must possess a current New York State Teaching Certificate in:
Early Childhood (Birth - Grade 2);
Nursery, Kindergarten and Grades 1-6 (N-6);
Prekindergarten - Grade 6 (P-6);
OR
Students with Disabilities (Birth - Grade 2)
Community Based Organizations (CBOs) are independent organizations that contract with Rockland County school districts to provide free pre-K programs to four-year olds. The nearly 40 sites in Rockland offer diverse options for families across seven school districts. CBOs may range in size from having a single pre-K class to several classes. Each CBO employs its own teachers (they are not employees of the school district). Interested teachers may submit a resume and documentation of New York State Teacher Certification to info@rocklandchildcare.org
Child Care Job Bank:  If you are looking to work in a child care program or hire staff for your program, please contact Elaine Trotta and ask about our Job Bank.
Volunteering: Child Care Resources of Rockland (CCRR) accepts volunteers year round to work primarily in the Administrative Department. Volunteers will help with a variety of tasks including mailings, copying, filing and data entry. We accept volunteers for school required community service and court ordered community service. If you are interested in volunteering for Child Care Resources of Rockland, please call (877) 425-0009 x630 or email karenr@rocklandchildcare.org.
Tales for Tots: Young children are receiving a head start towards emerging literacy because we know that children who are read to become readers. They have a greater chance to succeed in school, build positive self-esteem and become productive workers. Child Care Resources of Rockland recruits and trains volunteers and gathers funds to purchase appropriate books for the volunteers to use at the child care centers and then leave for the children's continued enjoyment. For more information on becoming a Tales for Tots volunteer and read to children in child care programs, please call Marcia Scheer at (845) 362-1429 or email marcias1020@yahoo.com.
Intern Opportunities: Child Care Resources of Rockland accepts college students who are looking for intern opportunities for their degree programs. For more information about becoming an intern please call Karen Ross at (877) 425-0009 x630 or send an email to: karenr@rocklandchildcare.org.