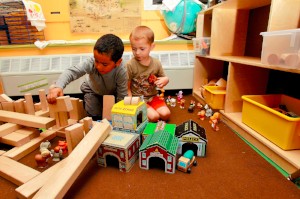 Employment
Program Standards and Support Services Coordinator

Responsible for assuring the effective and efficient operation of the registration of Family Child Care and School Age Care programs by insuring that they meet the NYS Office of Children and Family Services standards. These required tasks will include, but not be limited to processing new and renewing application documents, enrollment forms, inspections/monitor visits, data entry into CCFS, receiving and processing compliance issues and responding to programs and/or providers requesting information or technical assistance. The incumbent provides up-to-date information about the registration process to CCRR staff members and will collaborate with outside agencies. The Coordinator is additionally responsible for the NYS Education Department regulatory portion and staff requirements for Pre-Kindergarten sites. 
Position Requirements/Qualifications:
Advanced knowledge of child care, early childhood development, Office of Children and Family Services regulations and/or New York State Department of Education Pre-Kindergarten regulations. 
Strong organizational skills; interpersonal relationship skills; verbal and written communication skills; and ability to work with others. 
Basic office skills, presentation skills; computer literate; knowledge and expertise in providing customer service and assuring customer satisfaction. 
Bachelor's degree in early childhood or related field or National Certification in the related field is required.
Minimum of 3 years experience in child care settings is required. 
Responsible for ensuring all the contractual components of the Family Child Care and School Age Care registration project are completed accurately and in a timely basis.
The incumbent works closely with internal staff and external contacts in the Office of Children and Family Services Regional office.
Strong knowledge of the New York State child care regulations.
Ability to speak a second language such as Spanish, French or Yiddish is preferred.
Valid driver's license and own car.
Must be able to work weekends and evenings.
Please send resume and cover letter to Elaine Trotta: elainet@rocklandchildcare.org
Seeking Early Childhood Certified Teachers
Seeking enthusiastic and effective early childhood teachers to provide direct instructional services to four-year-old students in PreK classrooms for the 2019-2020 school year in Rockland County, New York.
Candidates must possess a current New York State Teaching Certificate in:
Early Childhood (Birth - Grade 2);
Nursery, Kindergarten and Grades 1-6 (N-6);
Prekindergarten - Grade 6 (P-6);
OR
Students with Disabilities (Birth - Grade 2)
Community Based Organizations (CBOs) are independent organizations that contract with Rockland County school districts to provide free pre-K programs to four-year olds. The nearly 40 sites in Rockland offer diverse options for families across seven school districts. CBOs may range in size from having a single pre-K class to several classes. Each CBO employs its own teachers (they are not employees of the school district). Interested teachers may submit a resume and documentation of New York State Teacher Certification to info@rocklandchildcare.org
Child Care Job Bank:  If you are looking to work in a child care program or hire staff for your program, please contact Elaine Trotta and ask about our Job Bank.
Volunteering: Child Care Resources of Rockland (CCRR) accepts volunteers year round to work primarily in the Administrative Department. Volunteers will help with a variety of tasks including mailings, copying, filing and data entry. We accept volunteers for school required community service and court ordered community service. If you are interested in volunteering for Child Care Resources of Rockland, please call (877) 425-0009 x630 or email karenr@rocklandchildcare.org.
Tales for Tots: Young children are receiving a head start towards emerging literacy because we know that children who are read to become readers. They have a greater chance to succeed in school, build positive self-esteem and become productive workers. Child Care Resources of Rockland recruits and trains volunteers and gathers funds to purchase appropriate books for the volunteers to use at the child care centers and then leave for the children's continued enjoyment. For more information on becoming a Tales for Tots volunteer and read to children in child care programs, please call Marcia Scheer at (845) 362-1429 or email marcias1020@yahoo.com.
Intern Opportunities: Child Care Resources of Rockland accepts college students who are looking for intern opportunities for their degree programs. For more information about becoming an intern please call Karen Ross at (877) 425-0009 x630 or send an email to: karenr@rocklandchildcare.org.