Better Baby Care Campaign of Rockland County
The mission of the Better Baby Care Campaign is to improve the quality of life for babies and toddlers by providing comprehensive support, education, and services for families, caregivers and the community.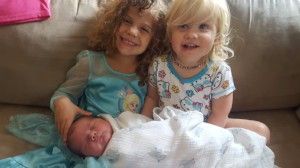 We believe that:
Every infant and toddler should grow-up in a strong and nurturing family.
All pregnant women, expectant fathers, and parents of infants and toddlers should have access to parent education and family support.
All working families with infants and toddlers should have access to quality, affordable child care.
Every infant and toddler should have a clearly identified primary healthcare provider.
Every infant, toddler and their family should have health insurance and access to information on health resources, including services for children with special needs.
All families should have access to paid family and medical leave.
All infants and toddlers with special needs should have access to early intervention and access to specialized services where needed.
All infants and toddlers should have a stable and permanent home.
Take a Look at this Valuable Brochure: Rockland Baby Care Connections: A Resource for Pregnant Women and Families with Infants and Toddlers.
Rockland Baby Care Connections English Version
Rockland Baby Care Connections Spanish Version
For additional information, please call 845-425-0009 or email info@rocklandchildcare.org
..............................................................................................................................
Rockland Child Care News article: Why It Takes a Village To Breastfeed a Child And Why That Village Begins With You, by CCRR's Registered Nutritionist, Sarah Amer, MS, RDN, CLC.  The NYS Department of Health launched an initiative, Great Beginnings NY, The Future Starts with Breastfeeding! Learn more here.
For Our Babies is a national movement promoting healthy development in children from conception to age three. The organization advocates for the types of environments, experiences, and relationships that infants and toddlers need in order to thrive. Learn more by viewing, The Social Womb: Building Babies' Brains.  Vea el video en Español here.