2019 Financial Position
Fundraising Successes
Child Care Tuition Scholarship  
For many years, CCRR has been the fortunate recipient of a United Way of Rockland Community Impact Grant (CIG) for our Child Care Tuition Scholarship for qualifying families earning just north of child care subsidy levels of $50,200 for a family of four; the scholarship has an enormous impact on the lives of those children and their families. However, the need is so much greater - we consistently have a waiting list of ten or more families and an even greater number of families who choose to not add their names because of the lack of scholarship funding. To help meet this need the Jane Brown Tuition Scholarship was created in 2018. With these funds, we provide scholarships to two additional children.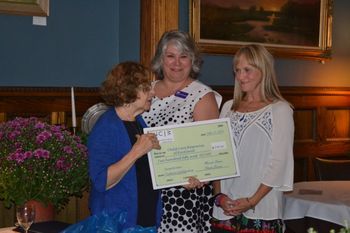 To help meet the need for scholarship funding, and upon her retirement in 2018, CCRR raised over $23,000 for the Jane Brown Tuition Scholarship.  
In June 2019 we held a Thank You Tea for the inaugural donors, and in September 2019 held our Stand Up for Rockland's Children fundraising reception at Giulio's in Tappan, NY, where another $3,000 was raised, including a $1000 donation from the National Council of Jewish Women, Rockland Section, and the first ever Jane Brown Award was bestowed on Vickie and Fred Frelow for their lifelong work as advocates for children.  
We did, though, face a United Way of Rockland CIG grant reduction from $35,000 in FY2018-2019 to $25,000 in FY2019-2020.  The number of students receiving scholarship was then reduced from13 children to 11 children through attrition and the award amount reduced slightly. We hope to see this funding increased for FY2020-2021 and will continue to raise funds to add more children to the program.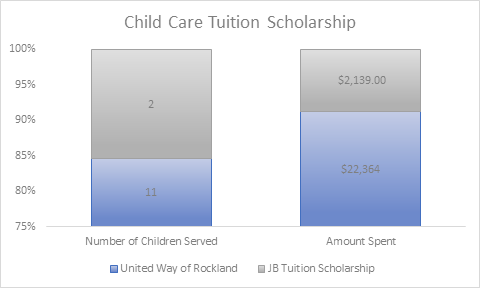 We work hard to ensure long-term sustainability of our organization in order to best serve all of our constituents and have a responsibility to our funders, our donors, and the community. Learn more about our programs and services by reading our Annual Report. Our IRS Form 990 is available upon request. We are available Monday-Friday, from 8:30 am-5:00 pm. Please give us a call at 845-425-0009 or send an email to info@rocklandchildcare.org
If you would like to make a donation to help support high quality child care, please visit our Donate page.  Thank you!