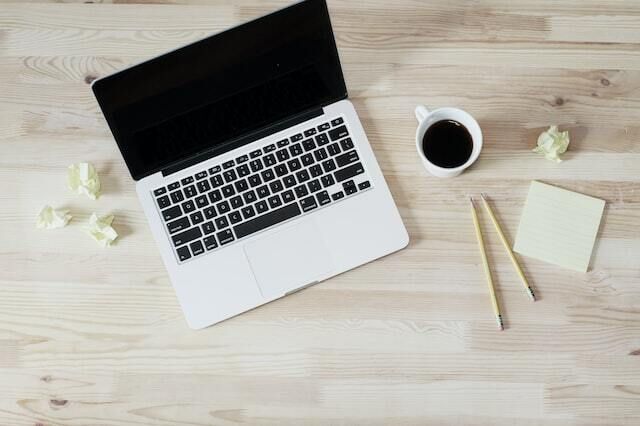 PART-TIME REGISTERED NURSE NEEDED
The Nurse is accountable for assuring the effective and efficient process by which Child Care Providers qualify for licensure for medication administration.
This includes Medication Administration Training (MAT), policy and procedures set forth in the child care program's health care plan, approval of the health care plan, instruction and monitoring of program's adherence to the health care plan, verification of qualifications of staff approved to administer medication, approval of health care plan as set forth in NYS Office of Child and Family Service (OCFS) regulations.
The Nurse provides technical assistance; workshops and training to programs and providers on the topics addressed in the health care plan, best practices in child care health and supports the goals and endeavors of the Agency.
The incumbent will work collaboratively with staff members of CCRR and other agencies.
PRIMARY RESPONSIBILITIES:
Ensure all Child Care Resources of Rockland and NYS Office of Children and Family Services and Rockland County contract responsibilities are being met such as processing incoming paperwork, visits, complaint/violations, and data entry in a timely manner.
Keep current on all rules and regulations and other publications and requirements pertaining to the Health Care process, as they are released.
Guide all programs and providers on staying compliant.
Ensure required visits of programs are completed.
Responsible for all compliance issues and follow through with providers and programs.
Maintain ongoing contact with providers and programs to include giving technical assistance using a variety of methods such as face-to-face, phone, mail, and email.
Collaborate and share information with CCRR staff.
Collaborate in generating the Agency Newsletter by submitting an article related to the work upon request.
Collaborate with staff from the State, Regional, and local Office of Children and Family Services and other regulatory and governmental agencies.
Maintain professional licensures and certifications and expertise related to child care health issues.
Provide reports and statistics to Agency and other outside agencies.
Participate in community events and visibilities.
Participate in agency events such as the CCRR Annual Meeting and others that are planned.
Participate in a variety of internal agency meetings.
Maintain personal professional growth and development through a variety of activities.
Participate in other projects or activities as assigned.
POSITION SCOPE:
1. Organization responsibilities (Supervision given/received/freedom to act): Under the oriented direction of the Director of Program Standards, Support and Professional Development Services with some latitude for independent action. Primary work requires advanced knowledge in field of learning, obtained by at least an Associates Degree. No supervision responsibilities. Adhere to all Agency Policies and Procedures.
2. Budget/Fiscal Responsibility: Prepare Health Care Plan Agreements for signature and distribute annually. Collaborate with the Finance Coordinator to ensure timely payments for Health Care Plans.
3. Internal Contacts: Any and all employees of the Agency related to child care health issues; participate in related and jointly conducted activities with other parts of the Agency.
4. External contacts: Contacts with state and local government officials, licensors and regulators; professional associations, state agencies, parents, child care providers, local school staff and others in the effort to provide accurate information, learn about issues impacting child care and child health and advocate for the child care industry.
POSITION REQUIREMENTS/QUALIFICATIONS (Requisite knowledge capabilities - experience)
Current New York State License: MD, PA, NP, RN.
Associate's Degree in Nursing required; Bachelor's Degree preferred.
Three years' experience related to community health, pediatrics, infection control, occupational health and safety, advocacy preferred.
Strong writing skills: technical and expository.
Knowledge of Office of Children and Family Services regulations and Head Start Performance Standards preferred.
Advanced instructional skills; previous experience in leading groups, training, teaching, presentations, and public speaking.
Interpersonal relationship skills, customer service, intercultural competency.
Strong computer skills, including the Microsoft Office suite of applications.
Current CPR certification and First Aid certification preferred.
Rockland County is a diverse county made up of various ethnic and cultural backgrounds. Knowledge about or experience with any of Rockland County's diverse cultures is preferred. The ability to speak a second language such as Spanish, Yiddish, Russian or Polish is preferred. Must have valid driver's license and own car. Must be able to work weekends and evenings, as needed.
Position is part-time 24-hour work week. CCRR business hours are 8:30 AM to 5:00 PM.
CCRR is an equal opportunity employer. We are committed to equal employment opportunity regardless of race, color, ancestry, religion, sex, national origin, sexual orientation, age, citizenship, marital status, disability, gender identity, or Veteran status.
Job Type: Part-time
Salary: Up to $40 per hour 
Benefits: based on part-time status
401(k)
Dental insurance
Disability insurance
Flexible schedule
Flexible spending account
Free parking
Health insurance
Paid time off
Travel reimbursement
Standard shift: Day Shift
Weekly schedule: Monday to Friday
Work location: In person
Child Care Resources of Rockland
235 North Main Street, Suite 11
Spring Valley, NY 10977
845-425-0009 x0
jobs@rocklandchildcare.org
---
Nurse
---