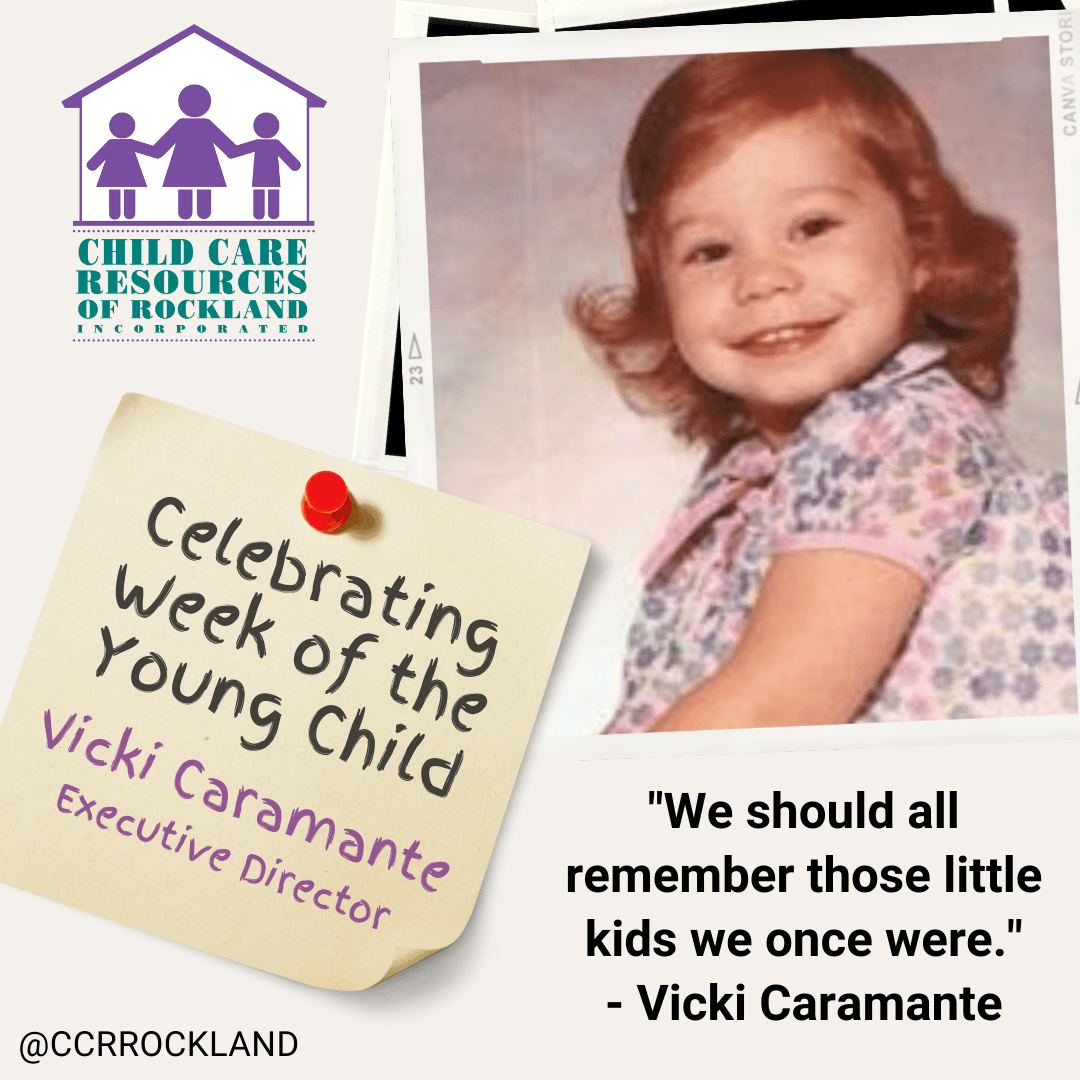 April is the Month of the Young Child, and for 30 years CCRR has taken this designation and celebrated our child care providers and those in Rockland who have enormous impact on children. Our home-based providers, child care center staff, before/after school age care staff, and the many other helpers in our community are the professionals who educate, nurture, and care for our children as if our children were their own. They are part of our communities, and our communities are a part of them. They advocate for children and families. They read, sing, count, dance, and play. They explore stories, concepts, and the world around us. They feed, clean, and nurture. They hug, wipe away tears, and comfort. They love, and in return, they are loved. 
Our Childrens Champions celebration is a highly anticipated recognition of the incredible people who do incredible work. This year, with our event flummoxed by a pandemic, we finally celebrate those who supposed to have been feted in 2020. Each in their own way have had a lasting impact on Rockland's children, and we congratulate them all: 
Dynamic Group: Peace Through Play Nursery School Staff 
Rookie of the Year: Noelia O'Leary, Owner/Provider, Nelly's Nest 
Champion in the Trenches: Denise Forsberg, The Magic Garden 
It Takes a Community: Patrícia Soriano Guzmán, BSBA, IBCLC, ICCE, PMH-C, PRaM, Department of Prenatal Services / Maternal Child Health, Montefiore Nyack Prenatal Center 
Phyllis Helbraun Award: Gail Golden 
These champions rely on the support and partnership of our organization and the many others that enhance the healthy development of all children because together we can do more. While there has been significant investment in the child care sector, many recognize more must be done. I was thrilled on Thursday to attend the Rockland Business Association's monthly luncheon to hear keynote speaker Adam Bosch, Hudson Valley Pattern for Progress President and CEO, speak at length about the economic and social impact child care has on families and business statewide. He shared how he and his wife had to weigh the debt of owning a home against the high cost of child care – conversations that regularly happen in households in Rockland. Mr. Bosch reminded the business and community leaders in the room that child care is essential and committed to working towards solutions. We look forward to CCRR having a seat at the table for these conversations.