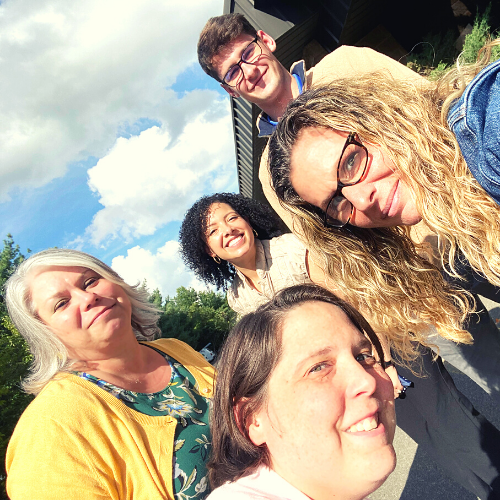 CCRR has been very busy over the summer (one reason my blogs have been sporadic). As we look to return to typical operations and have begun working on new initiatives, we are pleased to announce the hiring of several new staff. Please join me in welcoming them. 
Danielle Ball joined us this spring as a Registrar/Program Standards and Support Specialist. Her primary responsibilities are working with child care providers on meeting their licensing requirements such as training, background checks. 
Kevin Doorley is our new Data and Operations Associate. His primary responsibilities will center around helping us collect, manage, view, and report data in a way that better tells the story of child care in Rockland. We have myriad external and internal data sources and using that data will enhance the work we do not only in Rockland, but regionally as well.  
Nathalie Lavalas, R.N. is our new Nurse/Health Care Consultant. Her primary responsibilities are to work with our child care providers to help them meet regulatory requirements around the administration of medication, meeting the needs of children with medical needs, reviewing immunization records, and much more.  
Melissa Pensabene is our new Marketing and Communications Coordinator. Her primary responsibilities are managing all CCRR's marketing and communication efforts including our website, newsletters, social media among many others (including this blog!)  
Allison Wojciechowski is our new Business Support Coordinator. Her primary responsibilities are to work with child care providers as they access the Child Care Stabilization Grant and to help providers manage the business part of their child care business by offering training and technical assistance on topics such as recordkeeping; human resources and payroll; insurance; and much more. 
You will have the opportunity to meet Kevin, Nathalie, Melissa, and Allison at several upcoming in-person and virtual events and you will hear much more about them in our upcoming newsletter. If you would like to share a note of welcome, their contact information can be found on our website.