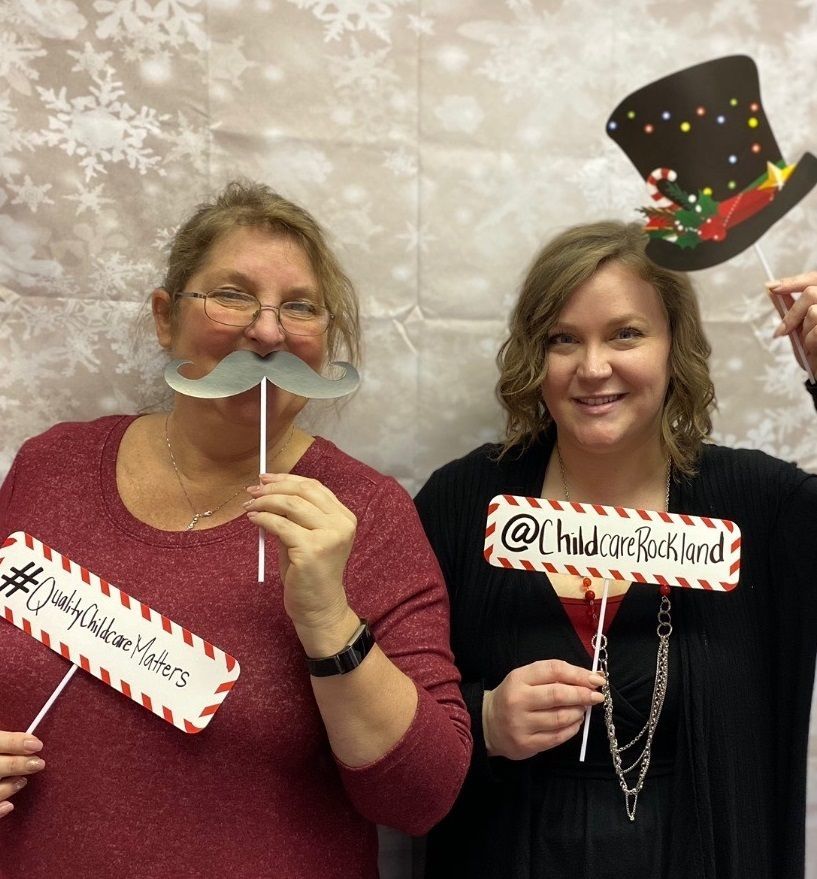 CCRR staff took a little time Friday for our Staff Holiday Party to celebrate one another and have fun reconnecting socially. We have spent these last months frenetically responding to thousands of calls and emails from child care providers and families, from advocates and supporters, and many others. We have been feeling disconnected from one another because of urgency of the work and because of our remote work schedules.  
Our Holiday Party Planning Committee did a wonderful job organizing socially-distant food and fun. Mom's Cooking, a local food truck, was brought in to serve up delicious Southern style comfort food. As holiday music played, we sang and danced, painted winter-themed pictures (and a jellyfish!), and even had some "photobooth" fun. A much-appreciated holiday message was delivered by Board President Stephen M. Fromson. 
The timing of the party was perfect – right after Thanksgiving and #GivingTuesday, days we reflect on the things and people for whom we are grateful. In several of my previous blogs, I have shared how appreciative and thankful I am for CCRR's staff and our colleagues throughout New York, and that remains even more so. CCRR staff have dug in and have accomplished so much – literally helping to keep child care providers open and helping people stay employed.
During this season of giving, we hope our supporters and donors will recognize that every day is a day to give to further the mission of nonprofits like ours – your direct donation to CCRR helps educate children; helps give them safe, nurturing spaces; and helps give families the support to get to work. In the coming days, our annual end-of-year fundraising appeal will arrive in mailboxes and you will hear details about how our work has impacted everyone here in Rockland. Of course, you don't have to wait until then to donate. You can even set up a recurring donation or a matching donation if your employer or business offers that option.
To our friends in Rockland and beyond, thank you.