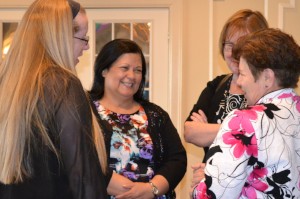 Employment
Thank you for your interest in a position with Child Care Resources of Rockland.
Infant/Toddler Quality Enhancement Specialist
Child Care Resources of Rockland, Inc. is the state-designated agency providing child care resource and referral services in Rockland County. We are seeking an Infant/Toddler Quality Enhancement Specialist to work with child care programs of all modalities in Rockland to provide training and technical assistance to parents and child care providers. This initiative is aimed at supporting high quality infant and toddler care.
Well-qualified candidates will have:
A Bachelor's Degree in early childhood education or in Child Development (Master's Degree preferred); OR
A Bachelor's Degree in a related field with college credits in Early Childhood Education, Child Development , or a related field ;
At least 3 years' experience in the Early Care and Learning Field (2 years of professional experience must be from working with children and families) and knowledge of the different types of child care programs and employees, preferably specific to infants and toddlers;
At least 3 years' and 50 clock hours of training experience (or appropriate certification) (preferred);
Professional experience in Infant and Toddler programming and curriculum development;
Knowledge of Office of Children and Family Services regulations, guidelines and legal and regulatory requirements;
Experience in providing technical assistance and/or classroom coaching (preferred);
Excellent organizational writing, presentation, and communication skills;
Experience working with multi ethnic populations; Bilingual/Spanish speaker (preferred);
Strong familiarity with internet/email and the Microsoft Office suite of programs (Word, Excel, PowerPoint, etc.). Must have own car, valid driver's license, and proof of auto insurance.
Ability to work independently and as team member, and willingness to travel for presentations and meetings Some evenings and weekends required.
Position is full-time/40-hours per week. Exempt Class. Salary $45,000 plus benefits. Candidate will coordinate with other Infant/Toddler Specialists in the Lower Hudson Valley Region.
Child Care Resources of Rockland, Inc. is a registered 501(C)(3) nonprofit located in Spring Valley, NY, and is an Equal Opportunity Employer.
To apply, please email a resume and cover letter to debbies@rocklandchildcare.org no later than 5:00 PM February 15, 2019.
 
---
Job Bank If you are looking to hire staff or looking for work in a child care program please call (877) 425-0009 x418 and ask about our Job Bank.
Volunteering Child Care Resources of Rockland (CCRR) accepts volunteers year round to work primarily in the Operations Department. Volunteers will help with a variety of tasks including mailings, copying, filing and data entry. We accept volunteers for school required community service and court ordered community service. If you are interested in volunteering for Child Care Resources of Rockland please call (877) 425-0009 x630 or email karenr@rocklandchildcare.org.
Tales for Tots Young children are receiving a head start towards emerging literacy because we know that children who are read to become readers. They have a greater chance to succeed in school, build positive self-esteem and become productive workers. Child Care Resources of Rockland recruits and trains volunteers and gathers funds to purchase appropriate books for the volunteers to use at the child care centers and then leave for the children's continued enjoyment. For more information on becoming a Tales for Tots volunteer and read to children in child care programs, please call Marcia Scheer at (845) 362-1429 or email marcias1020@yahoo.com.
Intern Opportunities Child Care Resources of Rockland accepts college students who are looking for intern opportunities for their degree programs. For more information about becoming an intern please call Karen Ross at (877) 425-0009 x360 or karenr@rocklandchildcare.org.