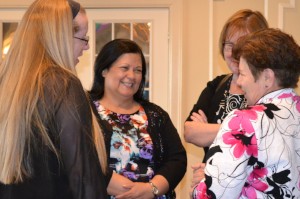 Employment
Thank you for your interest in a position with Child Care Resources of Rockland. We do not have any openinings at this time. Please check back.
Job Bank If you are looking to hire staff for your child care program or you are looking for work in a child care program, please call (877) 425-0009 x418 and ask about our Job Bank.
Volunteering Child Care Resources of Rockland (CCRR) accepts volunteers year round to work primarily in the Operations Department. Volunteers will help with a variety of tasks including mailings, copying, filing and data entry. We accept volunteers for school required community service and court ordered community service. If you are interested in volunteering for Child Care Resources of Rockland please call (877) 425-0009 x630 or email karenr@rocklandchildcare.org.
Tales for Tots Young children are receiving a head start towards emerging literacy because we know that children who are read to become readers. They have a greater chance to succeed in school, build positive self-esteem and become productive workers. Child Care Resources of Rockland recruits and trains volunteers and gathers funds to purchase appropriate books for the volunteers to use at the child care centers and then leave for the children's continued enjoyment. For more information on becoming a Tales for Tots volunteer and read to children in child care programs, please call Marcia Scheer at (845) 362-1429 or email marcias1020@yahoo.com.
Intern Opportunities Child Care Resources of Rockland accepts college students who are looking for intern opportunities for their degree programs. For more information about becoming an intern please call Karen Ross at (877) 425-0009 x360 or karenr@rocklandchildcare.org.