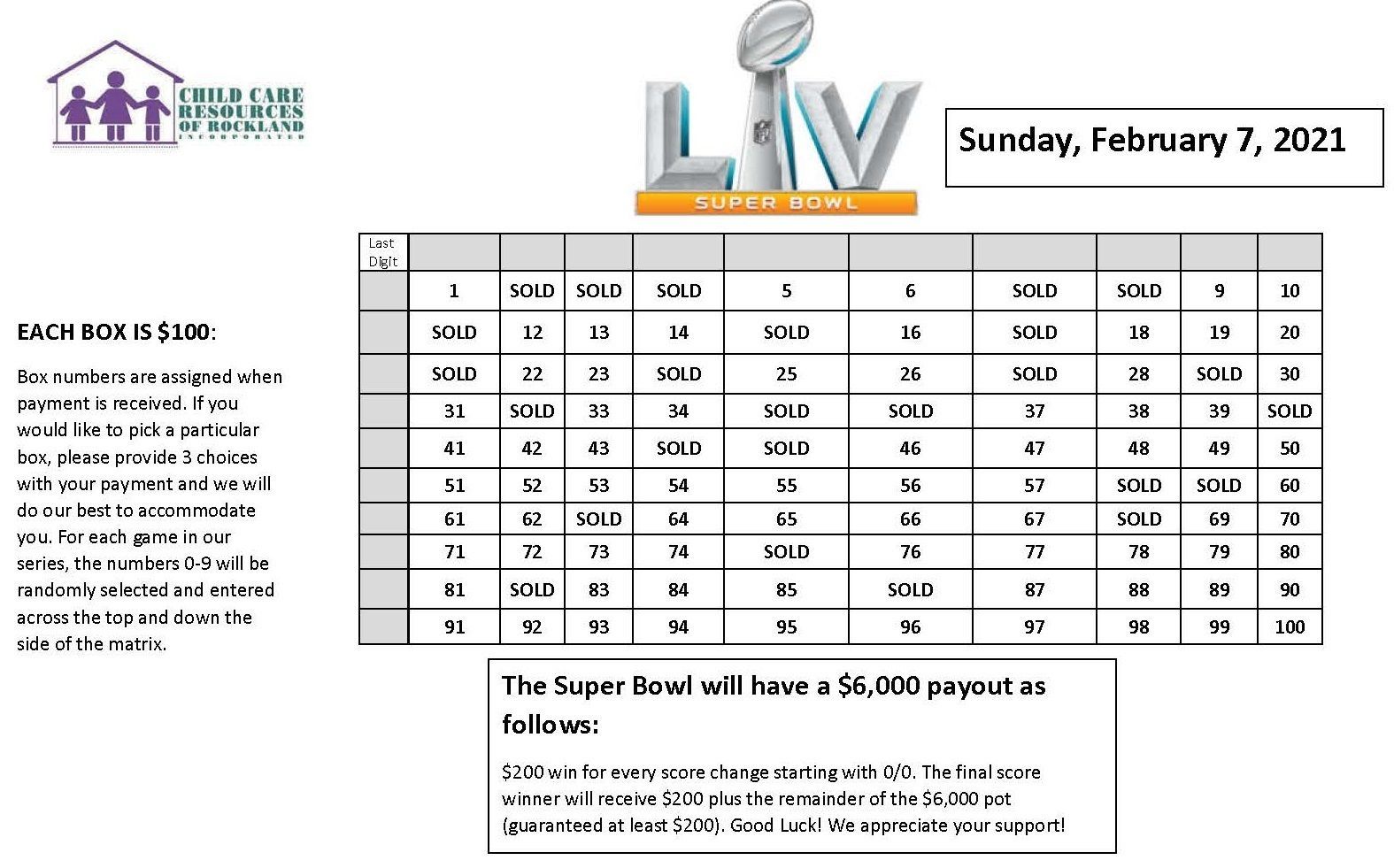 This is a Superbowl Fundraiser with a twist. Boxes are $100 each. There is a 60/40 split, $6,000 will be given away to the winners and the remaining $4,000 will help us to ensure access to safe, high-quality child care for all children.
Here is the twist. There will be a $200 winner with every score change. That's right, every time the score changes. So root for a safety, a two -point conversion or blocked extra point. Your numbers from your box never change, so the more the score changes, the better the chance you have to win! The final score will win $200 for the final and whatever is remaining of the $6,000 pot (with a guarantee of at least an additional $200).
0/0 – First score will win $200 (If you are lucky enough to have this at the start – you will be an automatic winner.)
0-6 – winner $200 (touchdown)
0-7 – winner $200 (extra point)
3-7 – winner $200 (field goal)
9-7 – winner $200 (touch down)
10-7 – winner $200 (extra point)
And so on...until the final. The person with the final numbers will win $200 and whatever remains of the $6,000 (guaranteed not to be less than $200).
Please make sure to provide 3 box choices (numbers 1-100).