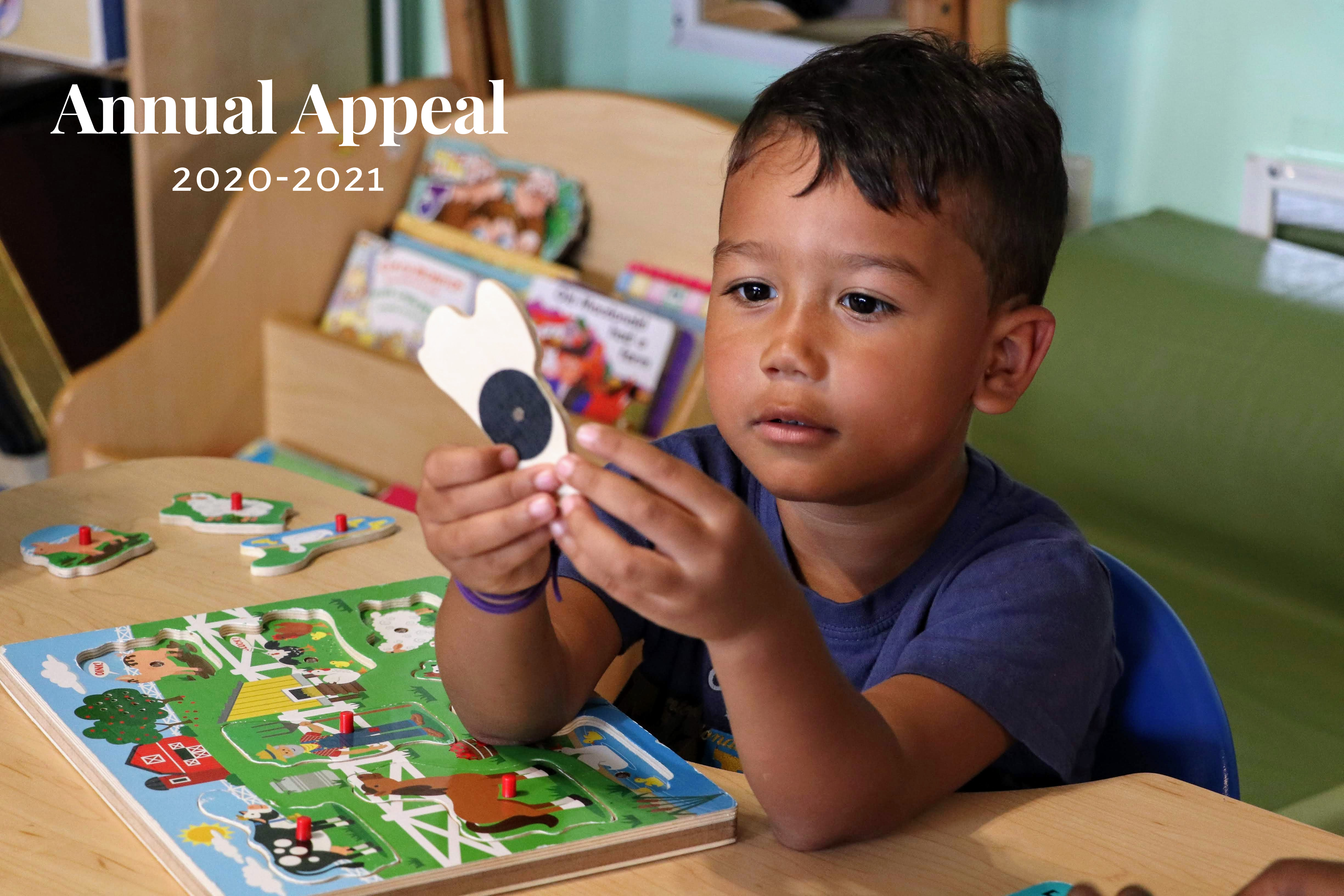 Our commitment to children, families and child care providers has never been more realized than during the COVID-19 pandemic. The stories we've heard from parents and providers while supporting them through this challenging time, inspire us daily and underscore the importance of our work. 
Your donation will help us to continue our work to ensure Rockland's children receive safe, quality care so we can keep Rockland's parents working, whether from home or their place of business. It will allow us to offer low-cost training and professional development to child care providers and help child care businesses remain open, and it will increase the number of child care tuition scholarships (funded in part by the United Way of Rockland and the Jane Brown Tuition Scholarship) available to families.
Thank you for giving to our Annual Appeal.
Matching Gift Program
Double your donation! Many U.S. companies match employee donations to qualified non-profit organizations like CCRR. Corporate matching gifts are a great way to maximize your gift to our agency. Not sure if your company participates in the program? We encourage you to inquire about your employer's matching gift policy. Would you like some assistance? We are happy to make the inquiry on your behalf. Just give us a call at 845.425.0009 or send an email.  Thank you.
Gift of Securities
We will work with you and your broker to complete the transfer of stock. Please contact us to learn more about this tax deductible gift: 845.425.0009 or send an email.  Thank you.
Your gifts, both large and small, will support us in achieving our mission to promote the healthy development of all children in Rockland County. 
Thank you in advance for your generous support.