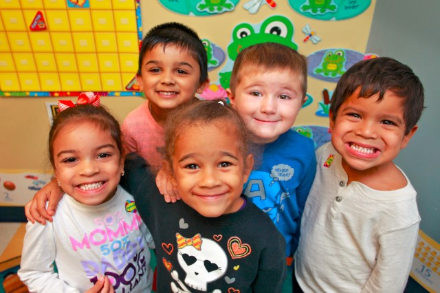 Applications: 2019-2020 Universal Pre-Kindergarten and Statewide Full Day Pre-K for North Rockland, Nyack, South Orangetown, and Suffern Central School Districts
Applications: 2019-2020 Pre-Kindergarten for Clarkstown, Nanuet, and Pearl River School Districts
---
Applications are available for this current school year, 2018-2019. Please call 845-425-0009, x460 or email jeninev@rocklandchildcare.org to request one. 
Universal Pre-Kindergarten and Statewide Full-Day Pre-K are special programs established by the New York State Education Department and the local school districts to provide a preschool experience for the children of eligible families. The program starts each year in September and we accept applications for children who will be four years old by December 1st of the current school year and live in a school district which is providing UPK or Statewide Full Day Pre-K.
This is a preschool program with a qualified teacher and an assistant in every class. Children will attend the program Monday through Friday for 2 1/2 hours each day for UPK and 5 hours each day for Statewide Full-Day Pre-K. Transportation is not provided by Universal Pre-Kindergarten/Statewide Full-Day Pre-K funding.
If you have questions about the Pre-Kindergarten program, please contact Jenine Valentino at 845-425-0009 x460 or jeninev@rocklandchildcare.org.