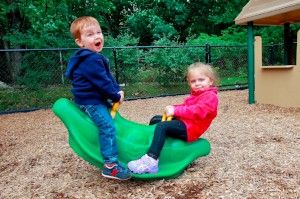 We have heard from many child care providers that the "business" aspect of your child care program has been the most challenging of all the "hats" you wear. Now CCRR has the means to assist you in making that challenge more manageable! Shared Services Alliance.
Ask yourself:
Is your enrollment down? Not sure if you are making a profit?
 Do you have enough time to properly train new staff?
Do you have families who are past due in tuition?
Have you lost another family's check?
Do you wish you could accept credit cards?
Are you embarrassed to admit how much you hate talking to families about money?
Do you miss being with your teachers and children?
Do you have time to evaluate your curriculum?
Have you run out of plasticware, milk or paper towels again?
If you have answered yes to even one of these questions, Child Care Resources of Rockland can help you! Imagine the day you no longer have to:
"Catch" families at pick-up to remind them they are past due in payments
Conduct a successful interview with prospective parents only to find yourself "haggling" about the tuition
Spend hours doing the accounting – invoicing, collecting payments, running to the bank
Use "old" family and/or employee handbooks because there's just no time to update them
Stay awake at night trying to come up with a way to market your program
Let experienced staff go because enrollment is low
​Participation in the Shared Services Alliance will provide you with:
Financial Peace of Mind
Health Insurance Options
Marketing Strategies
Buying Power
Staffing Services
Health & Safety Security
RISK FREE CONSULTATION
Finally, a program of specialized services to help you manage all of child care's toughest business challenges. Partner with us. Give yourself the gift of time, reduced stress levels and a reason to smile. Give us a call today. Click here to read the brochure. Click here to read through Share Services Alliance options. You will need Adobe Acrobat Reader to read and print this information. You can download this free software by clicking on the Get Acrobat Reader button. If you are interested in joining with us and exploring this exciting venture, please call 877-425-0009 x0 or email info@rocklandchildcare.org