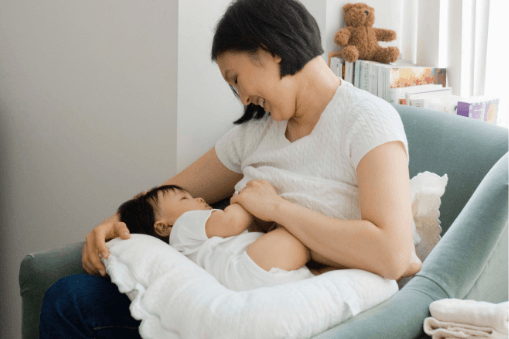 Wish For Child Learning Center
Chestnut Ridge
Late November 2021, Liedrea Allen owner of Wish For Child Learning Center commenced her Breastfeeding Friendly Designation journey. Liedrea runs a nurturing Family child care program located in nice quiet area of Chestnut Ridge. During December 2021 Liedrea poured her efforts into completing all requirement and taking a deeper look at her program. After collaborating with Infant Toddler Specialist, Jenny Spampinato Liedrea received technical assistance and guidance throughout the process. Liedrea participated in the Breastfed Babies Are Welcome Here professional development opportunity in early December 2021. During the training participates learned about the benefits of breastfeeding for mother and baby, locating OCFS regulations that focus on supporting breastfeeding, discussed strategies for the handling and storage of breast milk, and how to recognize infant hungry cues.
Liedrea participated in a virtual meeting with the Infant Toddler Specialist to show case her program layout. Liedrea had some concerns regarding having enough space and making sure she had proper materials. Liedrea did much planning in advance and worked diligently to set up her environment. She wanted to make sure there was adequate space for a nursing chair and promotional materials for families. As an added bonus for working towards becoming a Designated Breastfeeding Friendly Site, Liedrea received various promotional materials for
parents and staff to utilize. This included a glider chair for mom's, breast milk storage bags, a Boppy Pillow, and numerous educational materials such as pamphlets, books, and tear pads all in English and Spanish. This will help to not only promote breastfeeding but support the parents in her program.