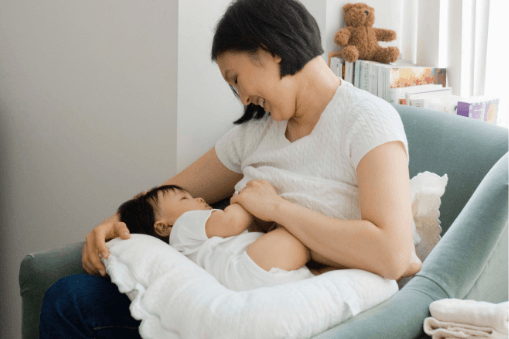 Myria Jean-Gilles Day Care
Nyack, NY
In September 2021, the Myria Jean-Gilles Day Care proudly earned their Breastfeeding Friendly Designation for the Group Family child care program. After working with the Infant Toddler Specialist and receiving technical assistance, owner Myria Jean-Gilles created a comfortable space in her home for breastfeeding mothers to utilize.
"The approach to going through the process of becoming a Designated Breastfeeding Friendly Site was very nice. I felt comfortable with the technical assistance provided, the step-by-step process was explained thoroughly. Jenny Spampinato, the Infant Toddler Specialist made me feel comfortable and was patient in allowing me to work at my own pace."
As a participant in the Creating Breastfeeding Friendly Communities grant, Myria and her staff received professional development on the topic of breastfeeding. The training covered the health benefits of breastfeeding and the importance of adhering to best practices, proper storage, and preparation.
"The training we received from CCR&R was great, it was very informative, I felt comfortable to ask questions and share my thoughts."
Myria and her staff also received various promotional materials for parents, a miniature refrigerator for breast milk storage, a Boppy Pillow, and various educational materials. This will help to not only promote breastfeeding but support breastfeeding parents in her program.