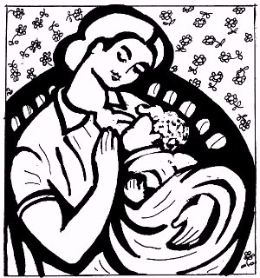 The County of Rockland and the New York State Department of Health both offer programs that encourage and support breastfeeding, and we are excited to be working with the Rockland County Department of Health to help family/group family child care providers and child care centers in Ramapo and Clarkstown become designated as a "Breastfeeding Friendly Child Care Site." 
NEW! We have been working with the following 12 child care programs toward meeting the requirements of the Breastfeeding Friendly designation, and we are happy to announce that they will all receive the designation in January 2019. Congratulations!
Rosa Garcia, Group Family Child Care
Charmaine Emundson, Charm's Daycare, Group Family Child Care
Noelia O'Leary, Nelly's Nest, Family Child Care
Stephanie Acevedo, My Tiny World LLC, Group Family Child Care
Chana Twersky, Kids in Action NY, Group Family Child Care
Clara Ungar, Group Family Child Care
Andrea Bogin, Campus Fun & Learn Child Development Center, Inc., Child Care Center
Maria Ceci, Rockland Worksite Daycare, Child Care Center
Jamie Naddeo, Bright Beginnings of Rockland, Inc. (New City) – Group Family Child Care
Gabrielle Regueiro, Bright Beginnings of Rockland, Inc. (Pomona) – Group Family Child Care
Johely Cruz, Early Birds Nursery and Child Care, Group Family Child Care
Oana Irina Popa, Cutie Pies New City LLC, Family Child Care 
Breastfeeding Friendly Designated Child Care Centers and Child Care Homes in Rockland County:
Teacher Mommy Day Care             
Kidsnett Child Care Program       
Chaya Tauber                                 
Shaindel L. Spitzer                           
Wanda L. McCarthy                     
Merlande U. Francois
Jaime B. Naddeo 
Gabrielle A. Regueiro
Miriam Cohen 
Nathalee N. Williams 
Jeannine Desir            
Aviva T. Weimer

Guide to the Rights of Breastfeeding Employees in NY
The United States Breastfeeding Committee published the Guide to the Rights of Breastfeeding Employees in New York. Representatives from NYSDOH worked the NYSDOL and the NYS Breastfeeding Coalition on this effort, which was funded through a cooperative agreement with the U.S. Breastfeeding Committee by the Centers for Disease Control and Prevention.
Would you like more information? Contact Priscilla Blanco: 845-425-0009, x458 or priscillab@rocklandchildcare.org  Learn about the Rockland County Breastfeeding Promotion and Support Program and its breastfeeding designation for child care centers.
Human Milk Initiative Educational Written Materials The Neonatal Quality Improvement Collaborative of Massachusetts has some wonderful information on their website and we are glad to share their materials. On their website's materials page, you'll find information on the Importance of Breast Milk; Pumping and Hand Expression; Skin to Skin Care; and Transition to Direct Breastfeeding. When you click on each of those headings you'll find materials available in nine languages!