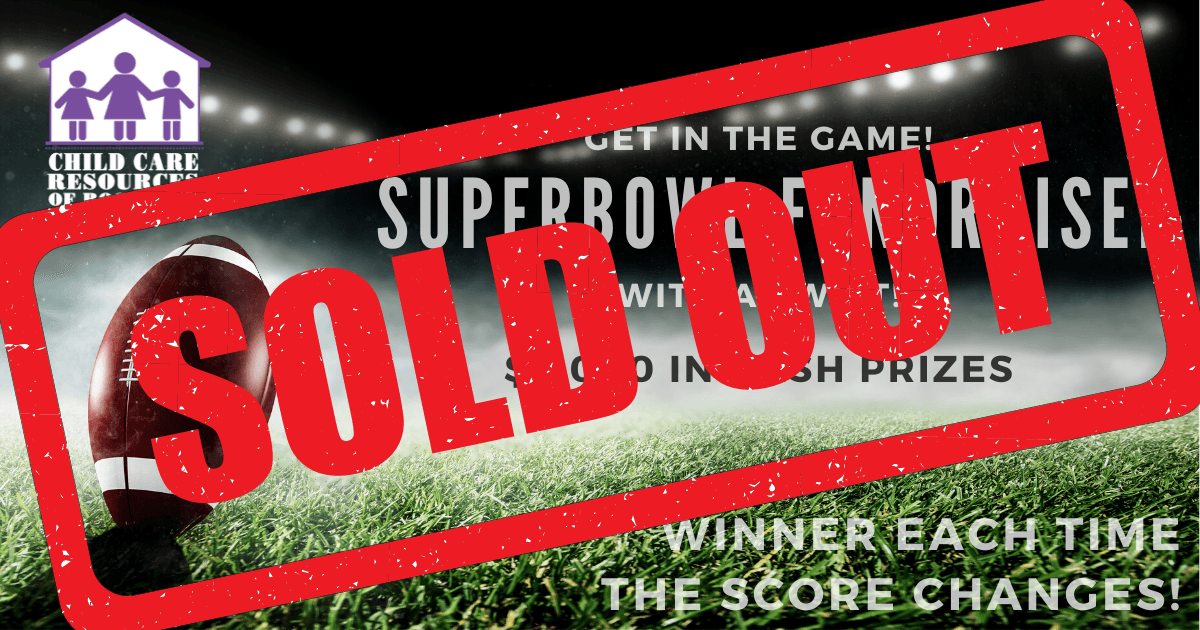 Thank you to everyone who purchased boxes.
The numbers have been drawn.  Good luck!
OFFICIAL 2022 Super Bowl Box Card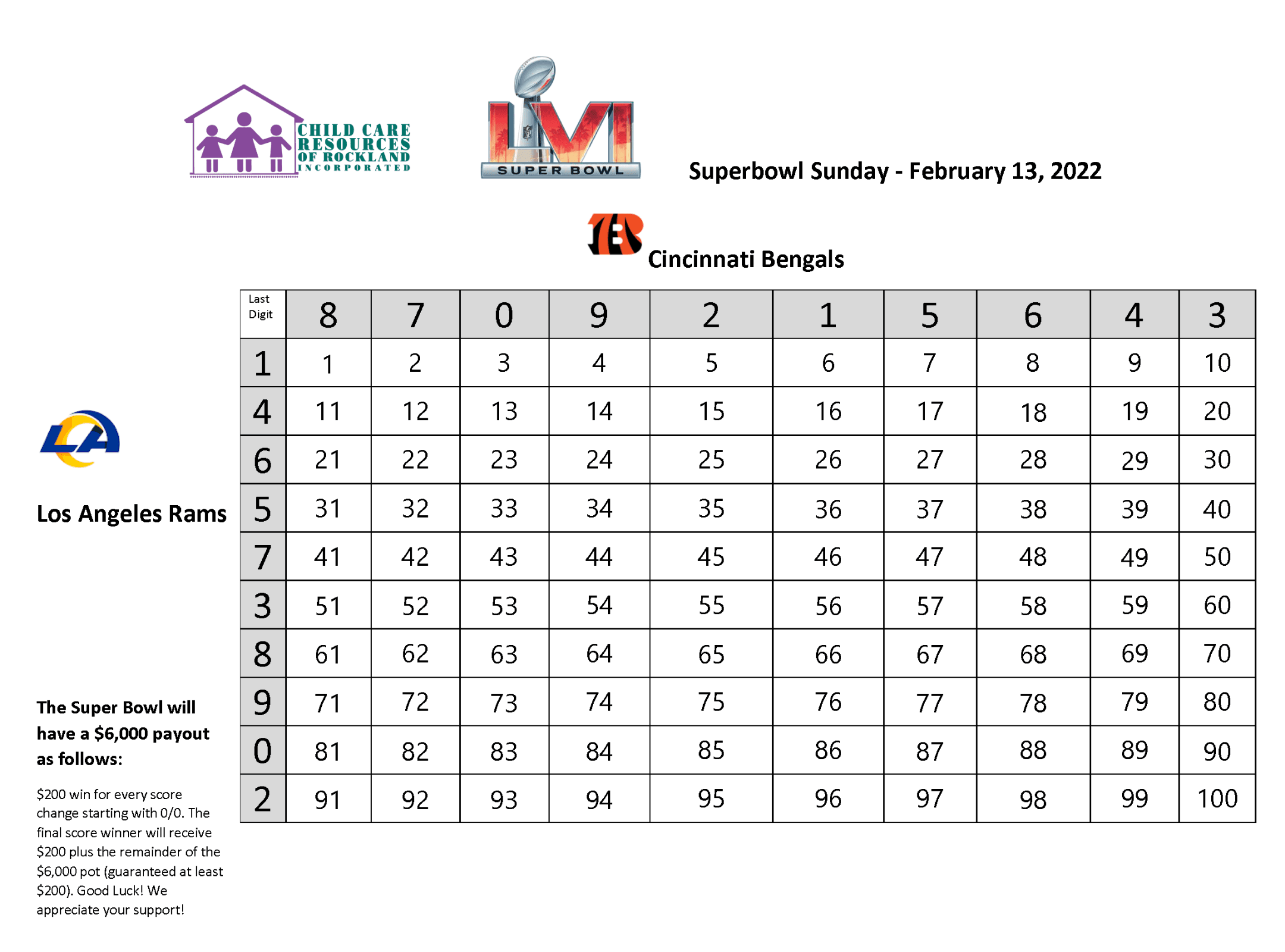 _______________________________
2021-2022 Superbowl Box - The bonus game
The grid below is only for those who purchased boxes during the 2021-2022 Football Season Box game.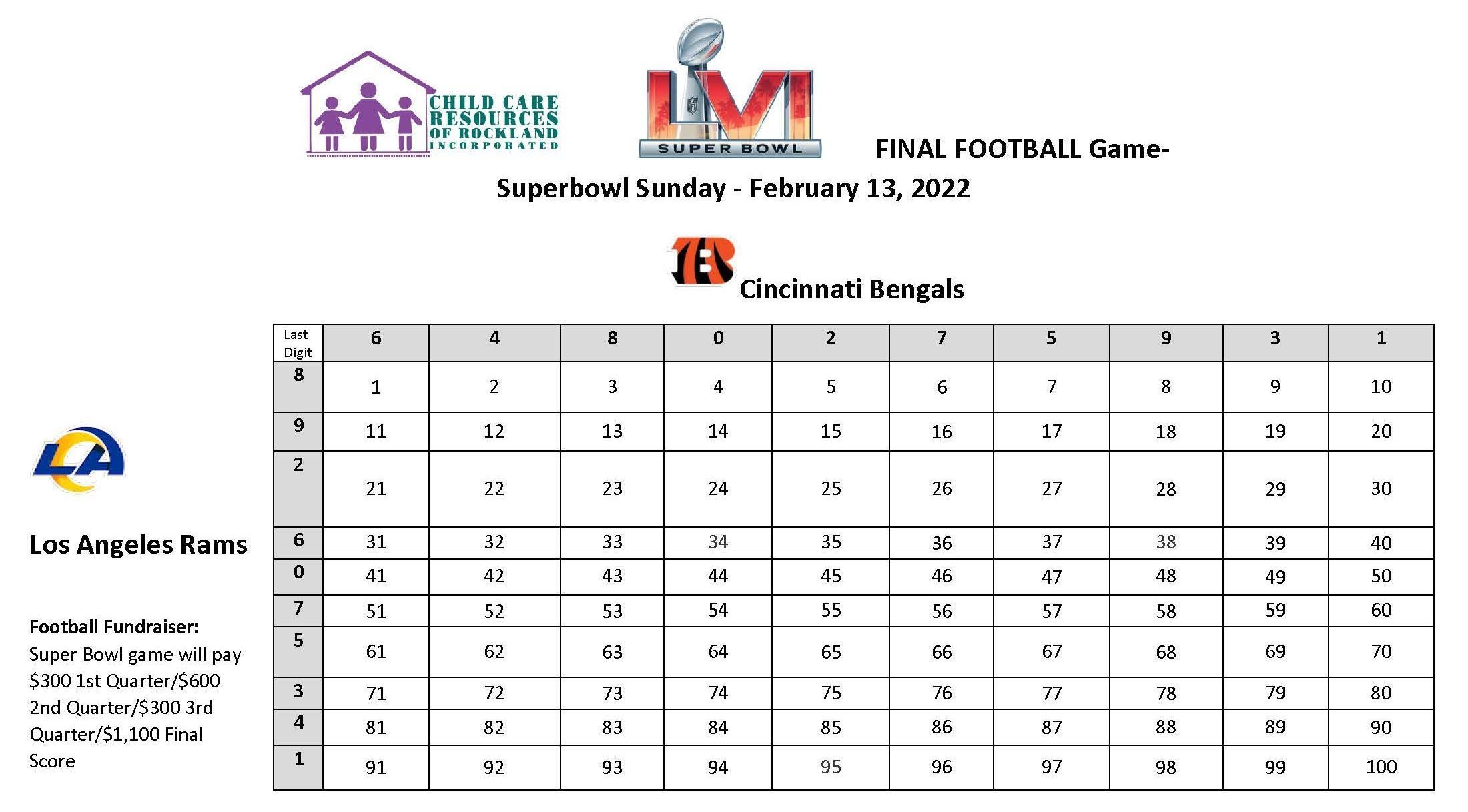 How It Works
The boxes on this grid correlate with scoring.  The person who owns the box that corresponds with the intersection of each team's score wins.

How does the grid correlate with scoring?
Numbers 0-9 will be assigned to each row and column once every box has been sold.  A winner is chosen with each score, including 0-0.  If the score becomes double digits (ex. 13-29), we will use the second digit of each score to determine who wins.  This means your box can win multiple times!

The Twist
Instead of paying out one winner with the final score, a box will win $200 everytime there is a score change.  Root for a safety, a two-point conversion or blocked extra point. Your numbers from your box never change, so the more the score changes, the better the chance you have to win!

Final Score Excitement
A box will win $200 with the final score PLUS whatever is remaining of the $6,000 pot.
There is a 60/40 split which means, no winner will receive less than $200 and $6000 in total will be paid out throughout the evening!
Increase your chances by purchasing multiple boxes.
How to choose your box
View the "box sheet" here and choose the box you would like to purchase.
Boxes will be assigned on a first come, first serve basis so have a few choices in case your first choice is already sold. (The "box sheet" will be updated to reflect sold boxes once or twice weekly.)  During checkout, you will be asked to indicate your first, second and third choice boxes. 
THIS IS A FUNDRAISER with a 60/40 split.  $4,000 will be raised to help us fulfill our mission of ensuring the healthy development of all children in Rockland. Supporting the early care and learning of our young children will help them to be successful at school, in their families and in the community.
Get in the game!  Purchase today.
For more information, please email Kathleen here