We are one of 34 Child Care Resource and Referral agencies (CCR&Rs) serving all of New York. We are dedicated to enhancing the healthy development of all children, and, as a CCR&R, we coordinate and plan for local child care services. We provide support to child care providers, parents, businesses and local governments.  Increasing the supply of high quality child care by providing a broad range of support services to child care providers, CCR&Rs also help families make informed decisions about available child care services.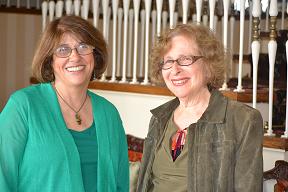 In this section you will learn about our history and mission, and find information about our board of directors and staff.  You can learn more about our organization by perusing all the sections on our website.  If you have questions or would like more information about any of our programs and services, please contact us at info@rocklandchildcare.org or 845-425-0009, x0. The office is open Monday-Friday, 8:30 am-5:00 pm. 
---
We invite you to view United to Promote Quality.  It is the first phase of the Quality Investments for Children (QIC) initiative, which seeks to not only educate communities about the importance of quality, but to generate new resources that support quality, such as volunteers, grants, in-kind donations, and the influence of community leaders. This short video features Child Care Resources of Rockland's executive director, Jane Brown. 
Read the 15 Essential QIC Messages About Quality on the Quality Investments for Children page.