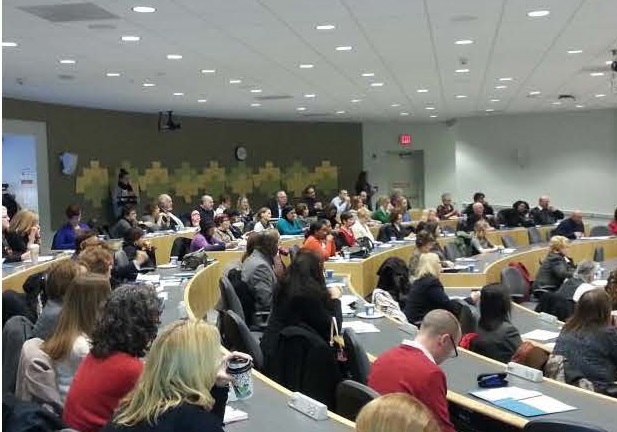 What Does Poverty Look Like? Looking Through The Eyes of Rockland's Children
Thank you for joining us to discuss this important issue! If you missed the event and would like information, please get in touch!
845-425-0009 | info@rocklandchildcare.org
Child Care Resources of Rockland, Inc., in conjunction with the Rockland Children's Advocacy Network and its members, host a Children's Legislative Forum every year to discuss how families, children, youth and the early care and education community are faring in Rockland County. 
Watch for the 2018 date.
8:00 am-10:00 am | Complimentary Breakfast: 7:30 am
Rockland Community College
Technology Center ● Ellipse Room
145 College Road ● Suffern, NY 10901
Please join us in addressing many of the positive outcomes related to child care, Prekindergarten, school age care/out of school time, family support and early education opportunities. Parents, child care professionals, youth, and children's agencies and school district personnel are invited to attend. County, State and Federal policy makers and elected officials have been invited to participate.
Accessible, affordable, quality child care plays a central role in our community's safety. It is directly linked to the ability to implement Welfare Reform, to adequately prepare our children for school, and to ensure that our employers are able to recruit and retain employees.
This event is free and open to those with a vested interest in children and youth in Rockland County. Join local, state and federal legislators, community advocates, teachers and parents in this important discussion. 
Rockland Children's Advocacy Network Steering Committee Agencies