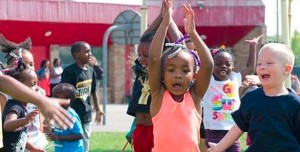 Parent Information Sessions
If you are interested in applying for the 2018-2019 UPK or Statewide Full-day Pre-K Program for your child we invite you to join us for an Information Session. Parents may attend any session, regardless of their school district. 
All sessions will address the history of Universal Pre-kindergarten and Statewide Full-day Pre-K, related Ladder Legislation, eligibility requirements, advantages of the programs, information about the participating early childhood programs, applications, regulations, and advocacy opportunities.
Wednesday, January 31, 7:00 pm, G.W Miller Elementary School, 50 Blauvelt Road, Nanuet, NY 10954
Thursday, February 1, 7:00 pm, R.P. Connor Elementary School, 13 Cypress Road, Suffern, NY 10901
CLOSED - Monday, February 5,  6:00 pm, William O. Schaefer Elementary School, 140 Lester Drive, Tappan, NY 10983
Tuesday, February 6, 9:30 am, Child Care Resources of Rockland, 235 North Main Street, Suite 9, Spring Valley, NY 10977
Wednesday, February 7, 7:00 pm, Valley Cottage Elementary School, 26 Lake Road, Valley Cottage, NY 10989
Tuesday February 13, 7:00 pm, West Haverstraw Elementary School, 71 Blauvelt Avenue, West Haverstraw, NY 10993
RSVP using our online calendar by clicking on one of the Information Session dates above, or by calling 845-425-0009 x 0 or emailing info@rocklandchildcare.org. It is important that you RSVP so that we will be able to contact you in the event a session is rescheduled or cancelled.
If you cannot attend one of these sessions, but are interested in receiving more information, please contact Jenine Valentino at 845-425-0009 x 460 or jeninev@rocklandchildcare.org to discuss UPK services.
The 2018-2019 application will be available on our website by the end of the business day on January 31, 2018.
---
Applications: 2017-2018 Universal Pre-Kindergarten and Statewide Full Day Pre-K for Nyack, North Rockland, Ramapo Central and South Orangetown School Districts
Applications: 2017-2018 Pre-Kindergarten for Clarkstown, Nanuet, and Pearl River School Districts
Universal Pre-Kindergarten and Statewide Full-Day Pre-K are special programs established by the New York State Education Department and the local school districts to provide a preschool experience for the children of eligible families. The program starts each year in September and we accept applications for children who will be four years old by December 1st of the current school year and live in a school district which is providing UPK or Statewide Full Day Pre-K.
This is a preschool program with a qualified teacher and an assistant in every class. Children will attend the program Monday through Friday for 2 1/2 hours each day for UPK and 5 hours each day for Statewide Full-Day Pre-K. Transportation is not provided by Universal Pre-Kindergarten/Statewide Full-Day Pre-K funding.
If you have questions about the Pre-Kindergarten program please contact Jenine Valentino at 845-425-0009 x460 or jeninev@rocklandchildcare.org.
2016-2017 Universal Pre-Kindergarten and Statewide Full Day Pre-K for Nyack, North Rockland, Ramapo Central and South Orangetown School Districts
2016-2017 Universal Pre-Kindergarten and Statewide Full Day Pre-K for Clarkstown, Nanuet, and Pearl River School Districts