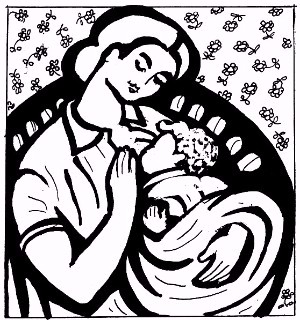 The County of Rockland and the New York State Department of Health both offer programs that encourage and support breastfeeding, and we are excited to be working with the Rockland County Department of Health to help family/group family child care providers and child care centers in Ramapo and Clarkstown become designated as a "Breastfeeding Friendly Child Care Site."  
Would you like more information? Contact Priscilla Blanco: 845-425-0009, x458 or priscillab@rocklandchildcare.org  Learn about the Rockland County Breastfeeding Promotion and Support Program and its breastfeeding designation for child care centers.
Above Image: Rockland County's Breastfeeding Program and Support logo created by Olga Porumbaro
Breastfeeding Friendly Designation
Breastfeeding Friendly Designated Child Care Centers and Child Care Homes in Rockland County:
Teacher Mommy Day Care
Kidsnett Child Care Program
Chaya Tauber
Shaindel L. Spitzer
Wanda L. McCarthy
Merlande U. Francois
Jaime B. Naddeo
Gabrielle A. Regueiro
Miriam Cohen
Nathalee N. Williams
Jeannine Desir
Aviva T. Weimer
Guide to the Rights of Breastfeeding Employees in New York
The United States Breastfeeding Committee published the Guide to the Rights of Breastfeeding Employees in New York. Representatives from NYSDOH worked the NYSDOL and the NYS Breastfeeding Coalition on this effort, which was funded through a cooperative agreement with the U.S. Breastfeeding Committee by the Centers for Disease Control and Prevention.